Welcome to our June Client Newsletter! This newsletter will keep you up to date on our latest news and provide you with vital insurance tips.
We hope you have a safe and fantastic June!
-Strategic Insurance Team
Move Forward. With Confidence.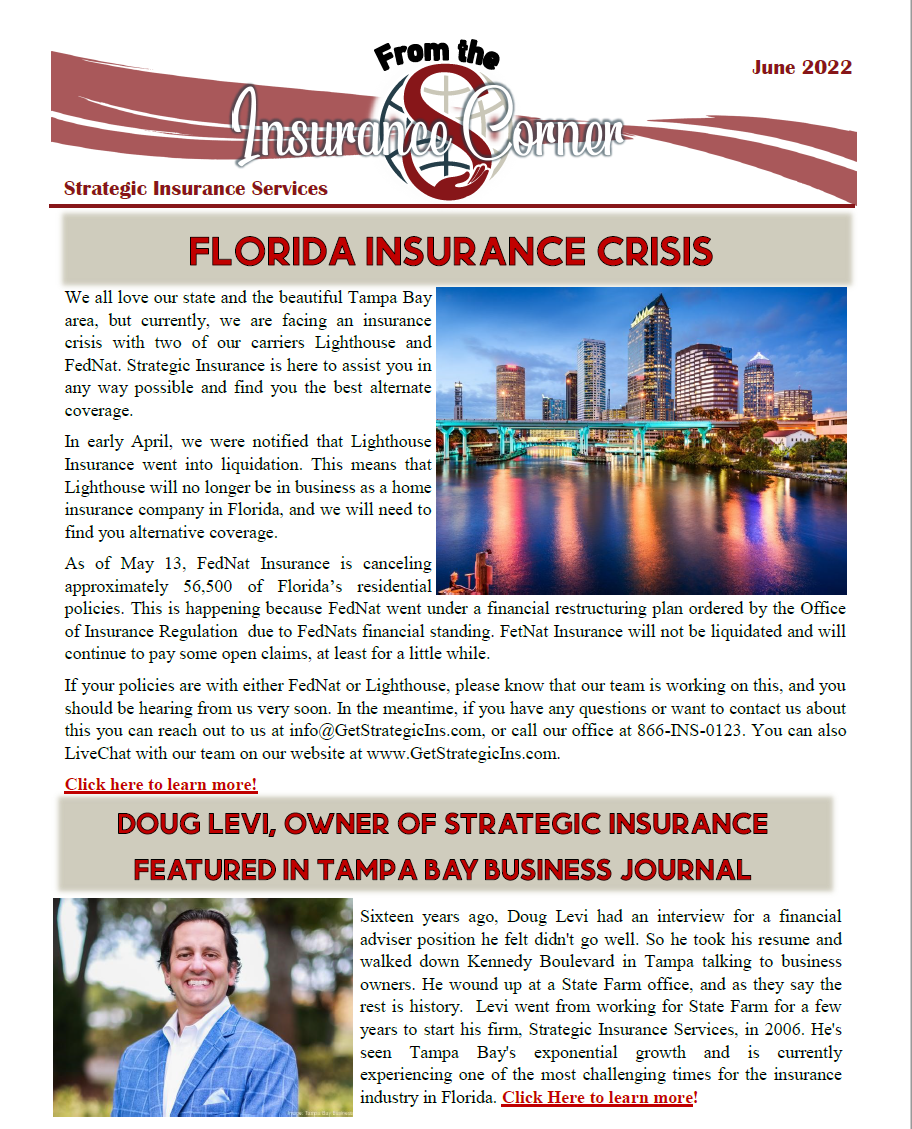 Florida Insurance Crisis Link – Click here!
Tampa Bay Business Journal Article- Click here!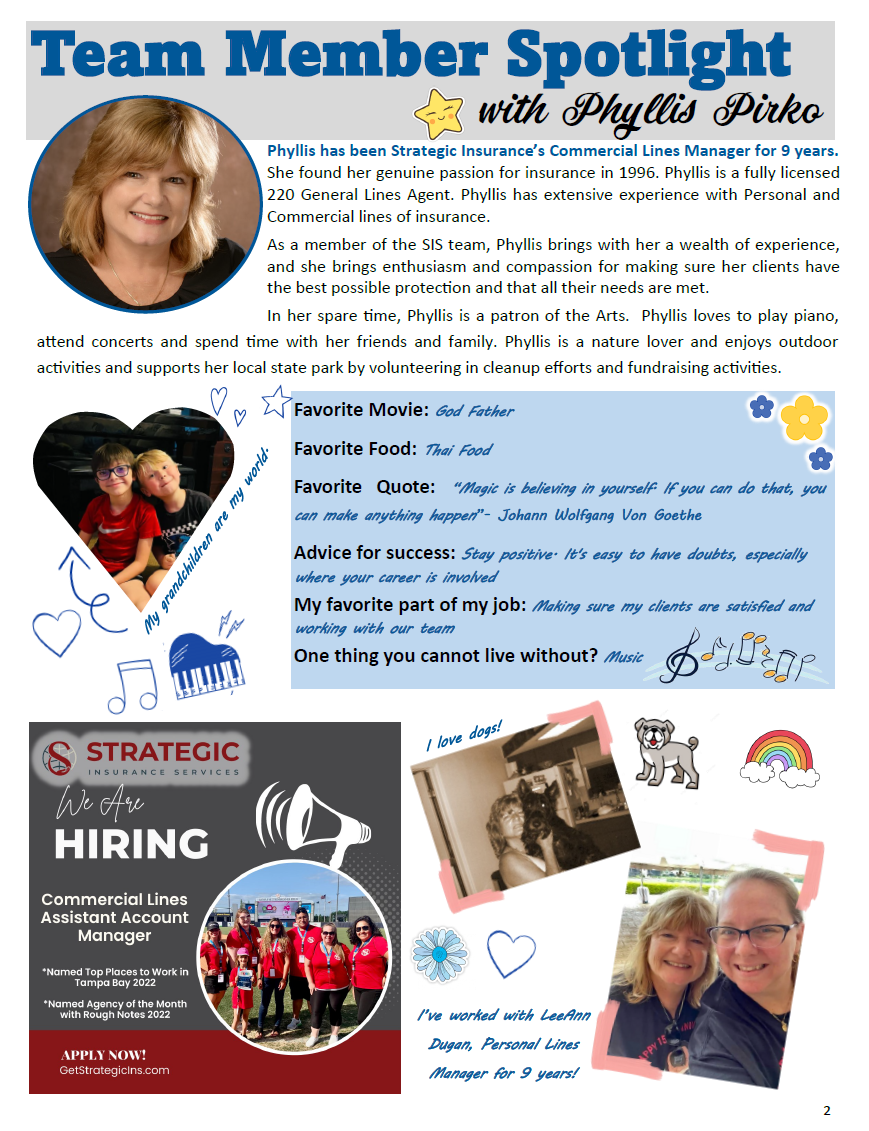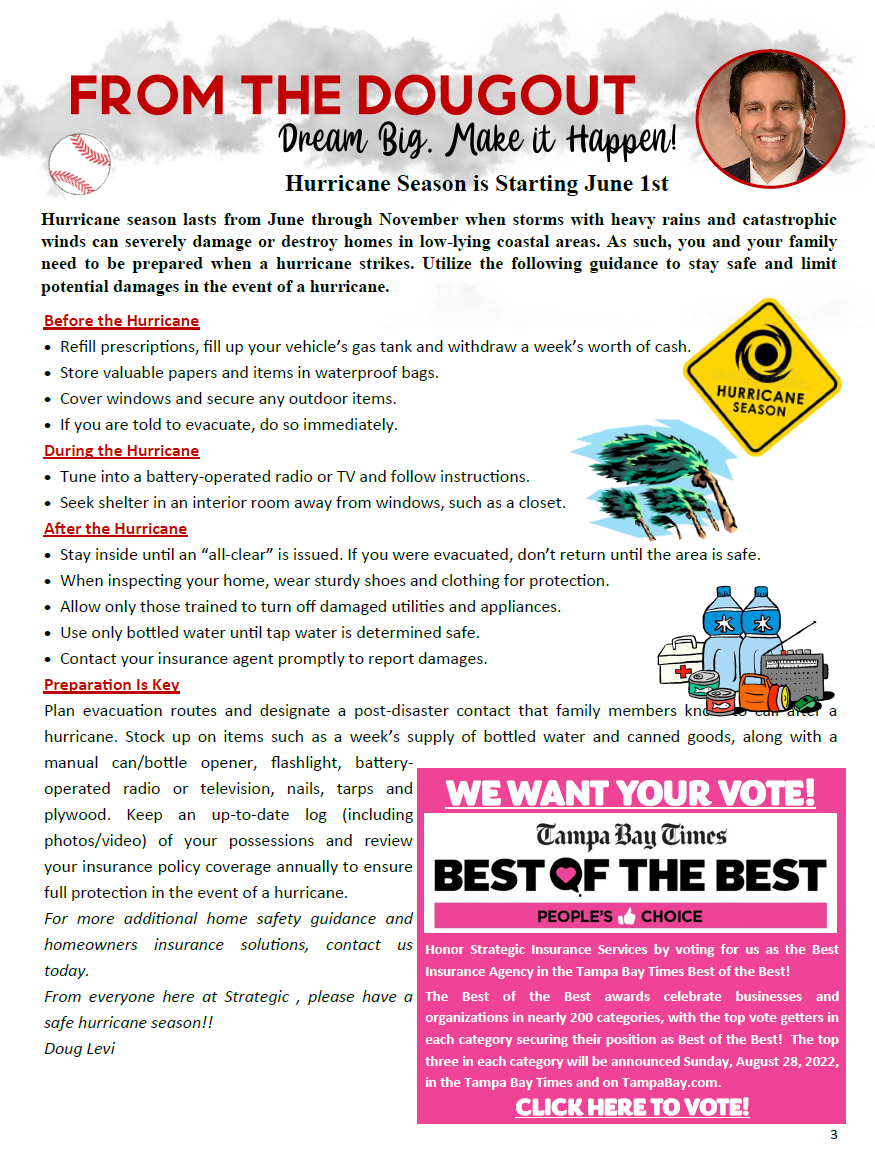 Tampa Bay Times -Best of the Best- Click here!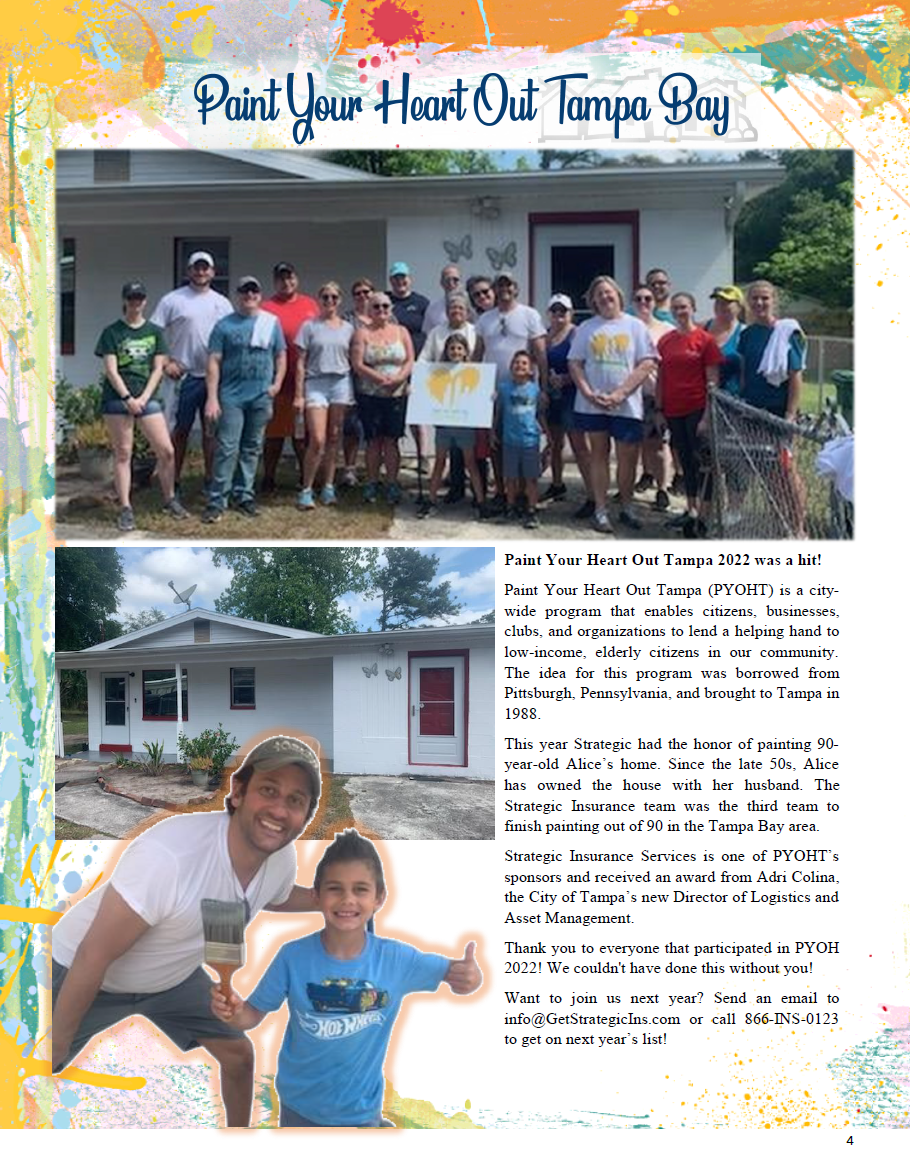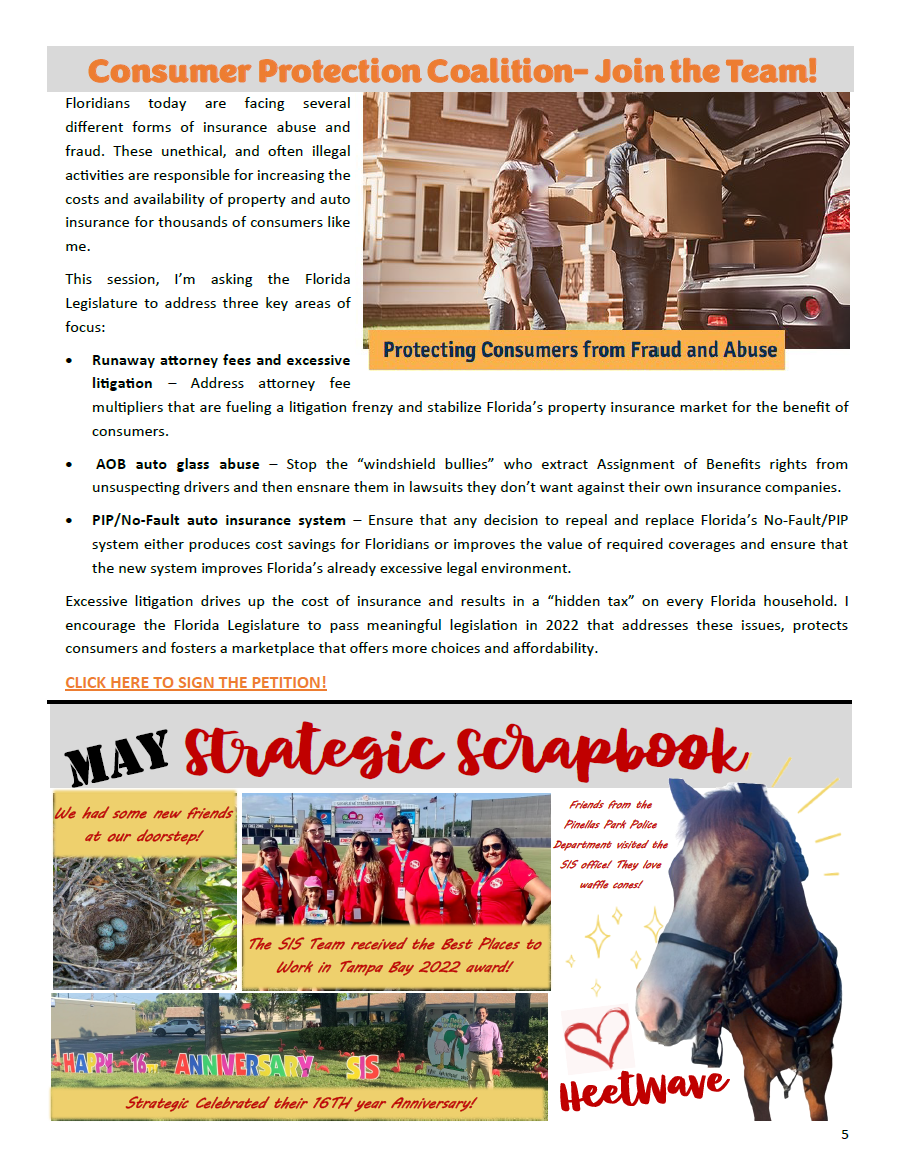 Consumer Protection Coalition- Click here!
**
https://www.getstrategicins.com/wp-content/uploads/sites/230/2022/05/SIS-Newsletter-2022-June-1-2.pdfhttps://www.getstrategicins.com/wp-content/uploads/sites/230/2022/05/SIS-Newsletter-2022-June-1.pdf